Senior Sales Executive (old)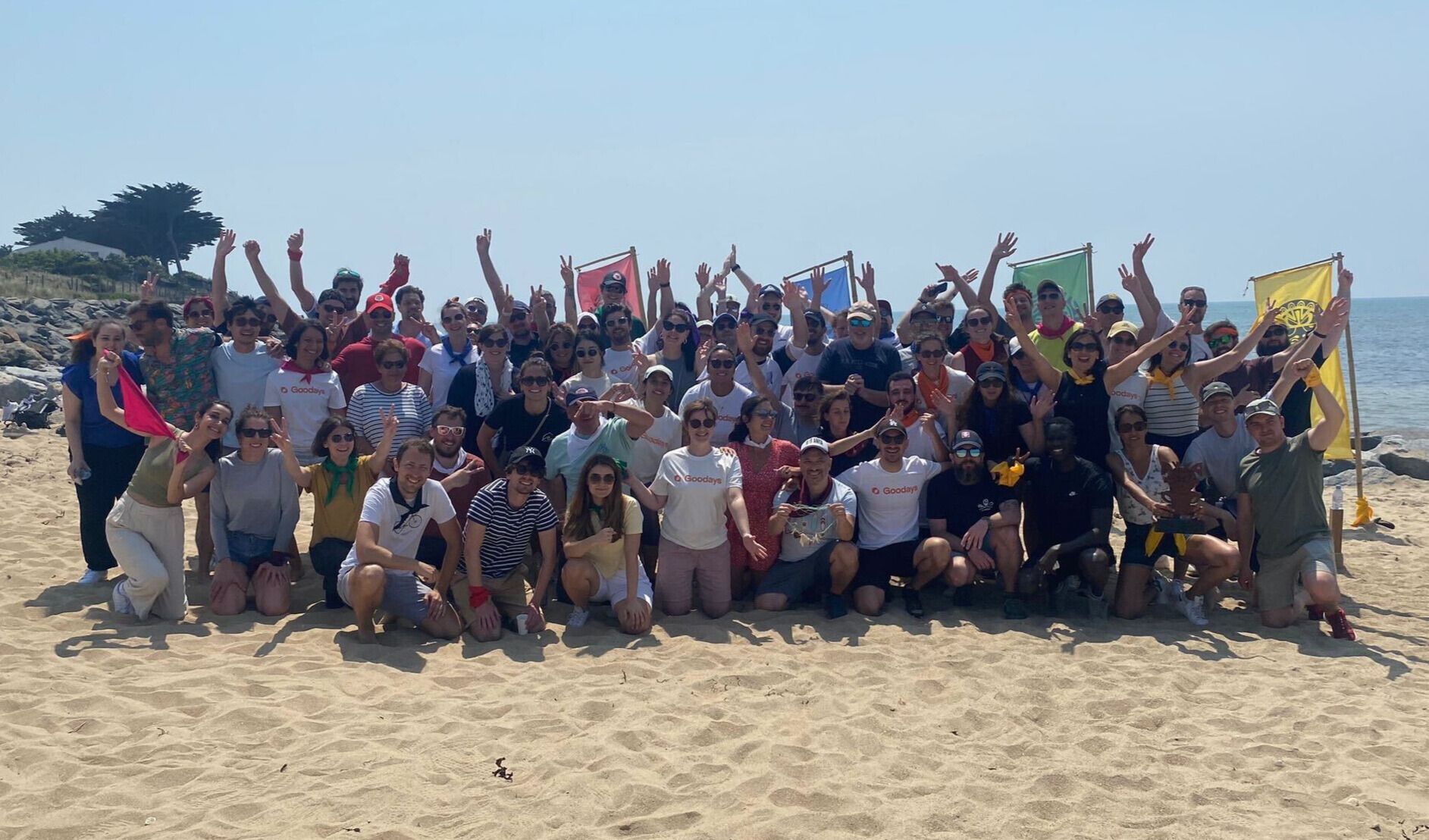 Ins & outs
Remote status
Hybrid Remote
Interested in this position? Let's meet.
Apply now
Goodays (formerly Critizr) is Europe's leading Customer Experience Management Platform. Founded in 2012, Our vision is to make commerce better for everyone - for merchants and customers. We want to help everyone deliver more human and personal customer experiences every day.
Our mission is to bring your entire company together around a single goal: the customer. We provide a highly adopted Customer Experience Management platform that makes it easier to deliver more human and personal customer experiences at scale.
Our technology is used in 25 countries by over 150 of Europe's biggest companies, including Carrefour, Domino's, Credit Agricole, New Look, Leroy Merlin and Jules. We are present in more than 70,000 business locations and give the entire organisation, from c-suite to frontline, CX and insights teams the tools they need to bring value to the company and the customer.

In our energetic Revenue team, we have experts who are dedicated to maximizing the value of our products, and our loyal customer base, targeting new logos and services for our customers, while also driving revenue growth for our company. Our cutting-edge product ensures customer satisfaction and zero churns. The revenue team contains sales, sales operations & marketing teams to identify new opportunities and ensure that our customers are receiving the best possible value from our offerings. You'll be the ultimate escalation point. Ready to make a significant impact? Apply now!

RESPONSIBILITIES
As Senior Sales Executive, you will play a vital role in Goodays' exponential growth plan. You will join a team of highly talented sales professionals to achieve ambitious, but realistic, new business targets. As we're growing fast, you'll adapt and grow with us, eventually taking on new challenges and responsibilities in your role.
What will your main responsibilities be?
Develop our client portfolio: You will be responsible for creating and developing the "strategic client" portfolio for Goodays France and other European territories.

Achieve sales objectives primarily through selling Goodays mainly to new customers.

Form our strategy: You will define the strategy around these accounts to reach and exceed our sales targets.

Close deals: You will be asked to drive the sales cycle all the way through to closing the contract.

Generate leads: You will be expected to leverage your network to bring in qualified leads and thereby accelerate the sales pipeline.

Serve as liaison: You will oversee reliable reporting of sales activity directly to the Sales Team Leader as well as Goodays' management team.
Identify sales opportunities through direct prospecting, lead follow up, networking and partner relationships.

Effectively demonstrates and presents Goodays' solutions to qualified prospects.

Respond to RFPs/RFIs, coordinating and organizing input from multiple sources within Goodays.

Properly forecasts monthly, quarterly and annual revenue numbers for assigned territory

Provide feedback from field experience to internal cross-functional teams with regard to product, selling, and competitive matters.
Who will you be working closely with?
Our existing Sales team, consisting of 10 highly trained professionals, is eager to welcome you and support your leadership initiatives.

You will work closely with our Product, Marketing, Solution Consultant and Legal teams.
DESIRED EDUCATION & EXPERIENCE

You have received sales training or a master's in business or equivalent experience.

You have a minimum of 10 years' experience selling software solutions (SaaS) and the development of very large and strategic accounts.

You have mastered complex sales methodologies such as SPIN, Strategic Selling, Challenger sales or Target Account Selling.

Your professional journey and success demonstrates that you are a sales superstar.

Demonstrated ability to successfully negotiate complex contracts in a SAAS environment

Strong ability to create sales presentation messages, positioning statements, and other sales collateral.

Interacts with sales, marketing and external customers.

Demonstrates different influence styles as appropriate to situation while maintaining positive relationships
OTHER REQUIREMENTS

Flexibility and understanding of the culture of a fast-paced, commercially oriented technology company.

Highly responsive and service-oriented attitude, accustomed to working in an international environment, action-driven.

Hands-on project management experience, including the ability to organize, prioritize, and manage deadlines.

Ability to maintain strong working relationships

Collaborative team player combined with ability to work independently.

Sound and practical business judgment.

Passion for making the difference, interested in our ability to have a social impact in the world of retail.
WHAT GOODAYS OFFERS YOU

A front-row seat with a company that is changing the way multiple industries do business, thanks to a best-in-class product and exponential growth

A great and diverse team of professionals who are talented, fun, supportive, open, communicative and who you can learn from and share with

Fun and challenging working environment with significant opportunities for career growth and development 

An international environment

Attractive salary package including excellent pension, health insurance and life insurance

Open and inclusive working environment including flexible hours and parent-friendly options