Improve online reputation and digital customer journeys
Make digital a true booster for teams and your business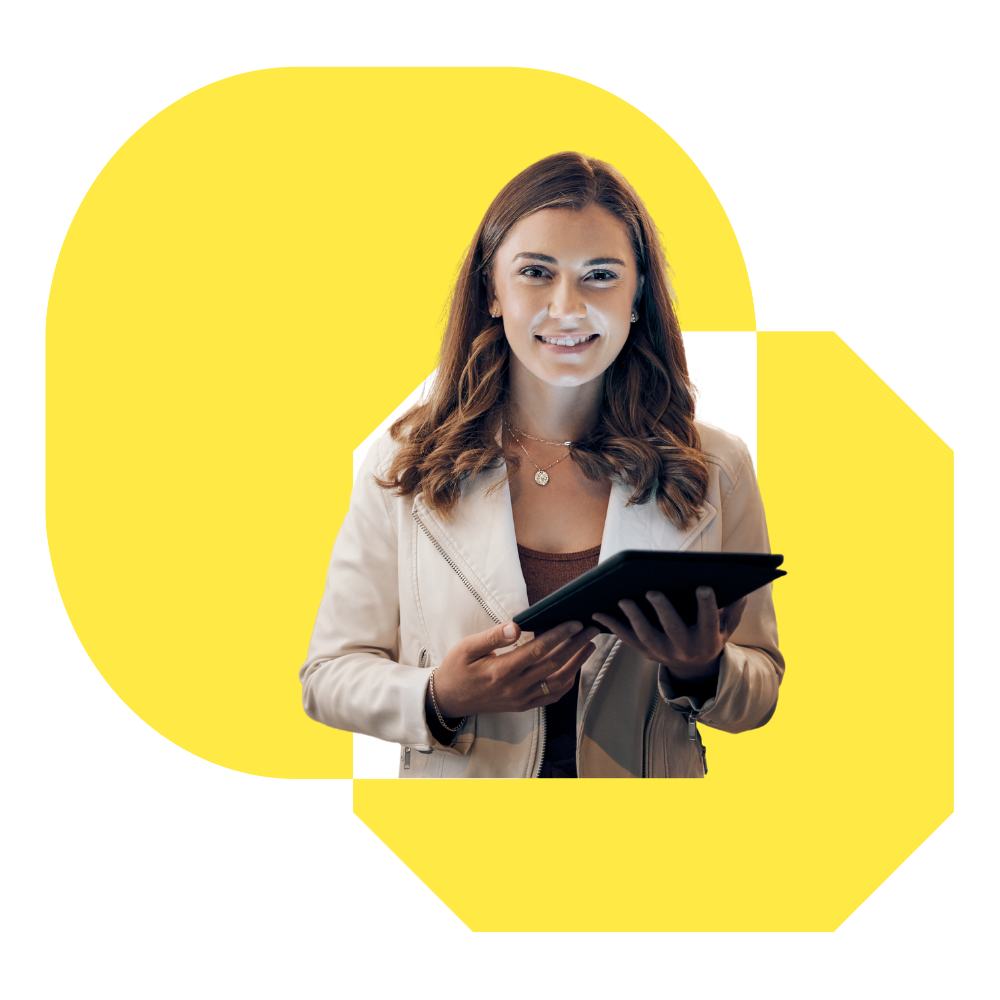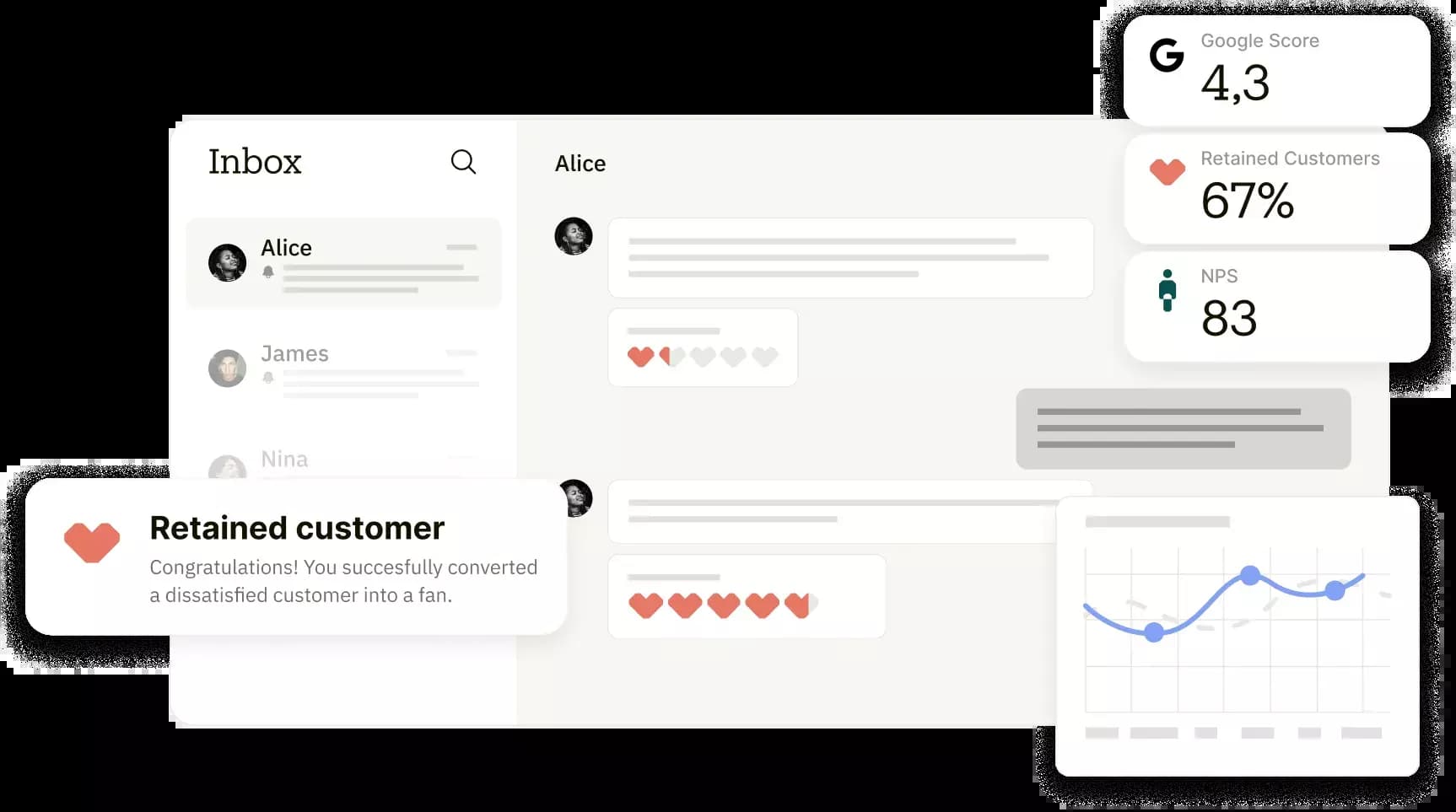 One place, for everything.
Boost your NPS and reputation
Access real-time omnichannel customer feedback, providing valuable business intelligence. From understanding what's working well to pain identification, you have everything you need to boost NPS and improve reputation.
Gain insider knowledge
Benchmark your business with Google Rankings
Discover how you are tracking against competitors as local teams view and act on their Google Score. Uncover key visibility metrics to raise frontline teams awareness on impact of digital.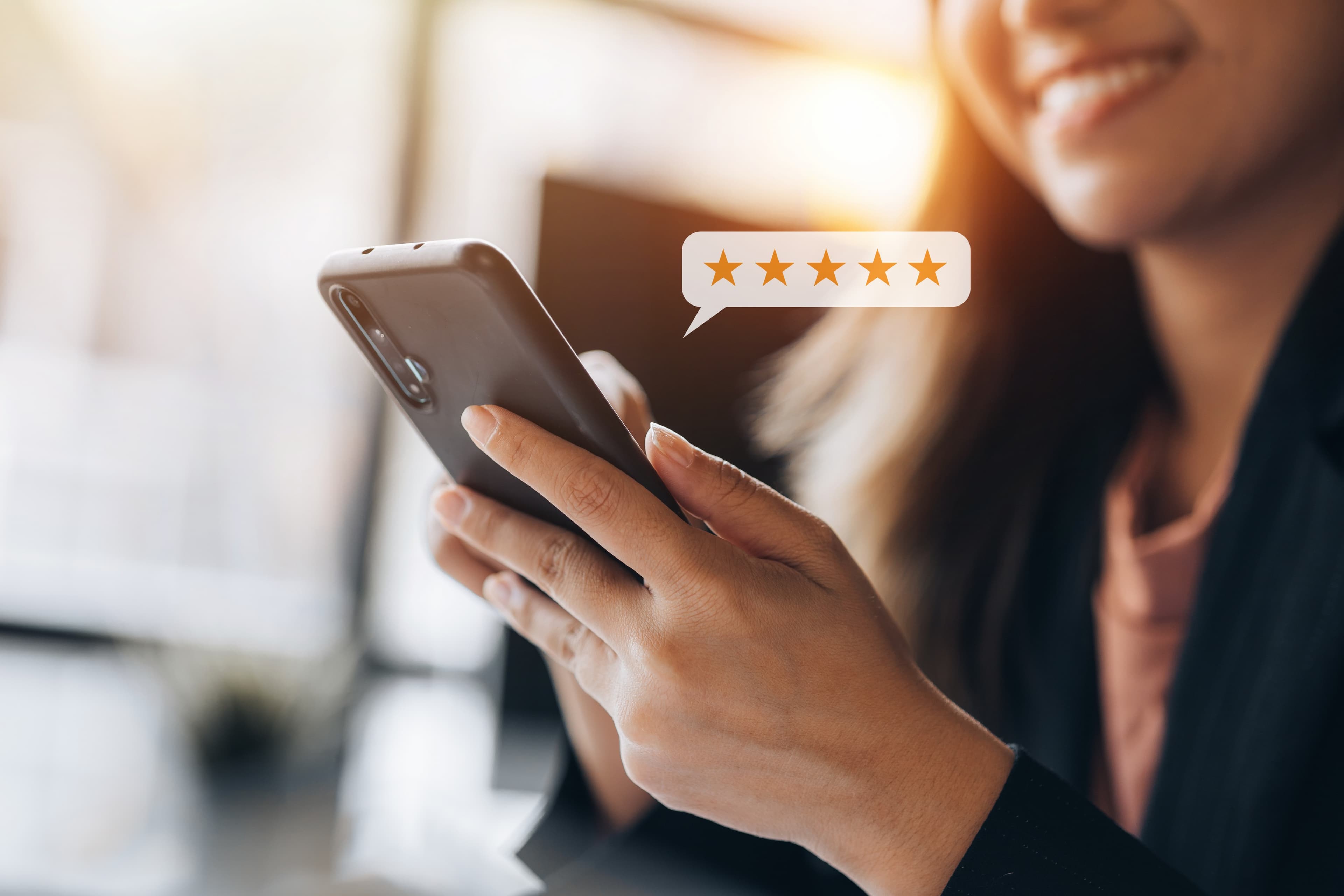 Your customers want to speak with you
Strengthen your conversations
The new battlefield is the contactability. Companies are investing millions for better online referencing but struggle to deal with opportunities generated when it comes to the real world. Never miss a customer or prospect again, propose a seamless experience between online and offline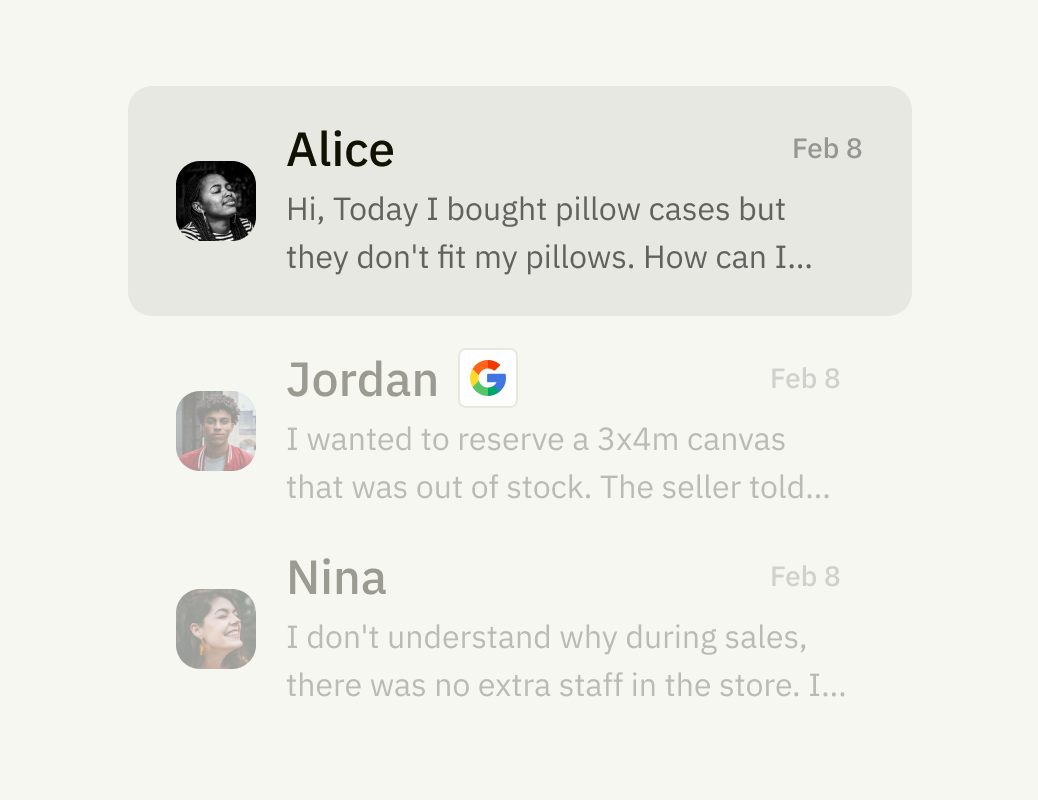 Create synergies between Feedback and Review Management
Identify your client ambassadors directly through your surveys. Capitalise on your promoters to improve your scores Google My Business score and E-reputation.
Make today a Gooday
Connect with one of our experts today and discuss how Goodays can improve your digital and marketing KPI's