A daily dose of Customer obsession, for the whole company.
A platform your teams will love: Deliver better experiences, every day, across every channel.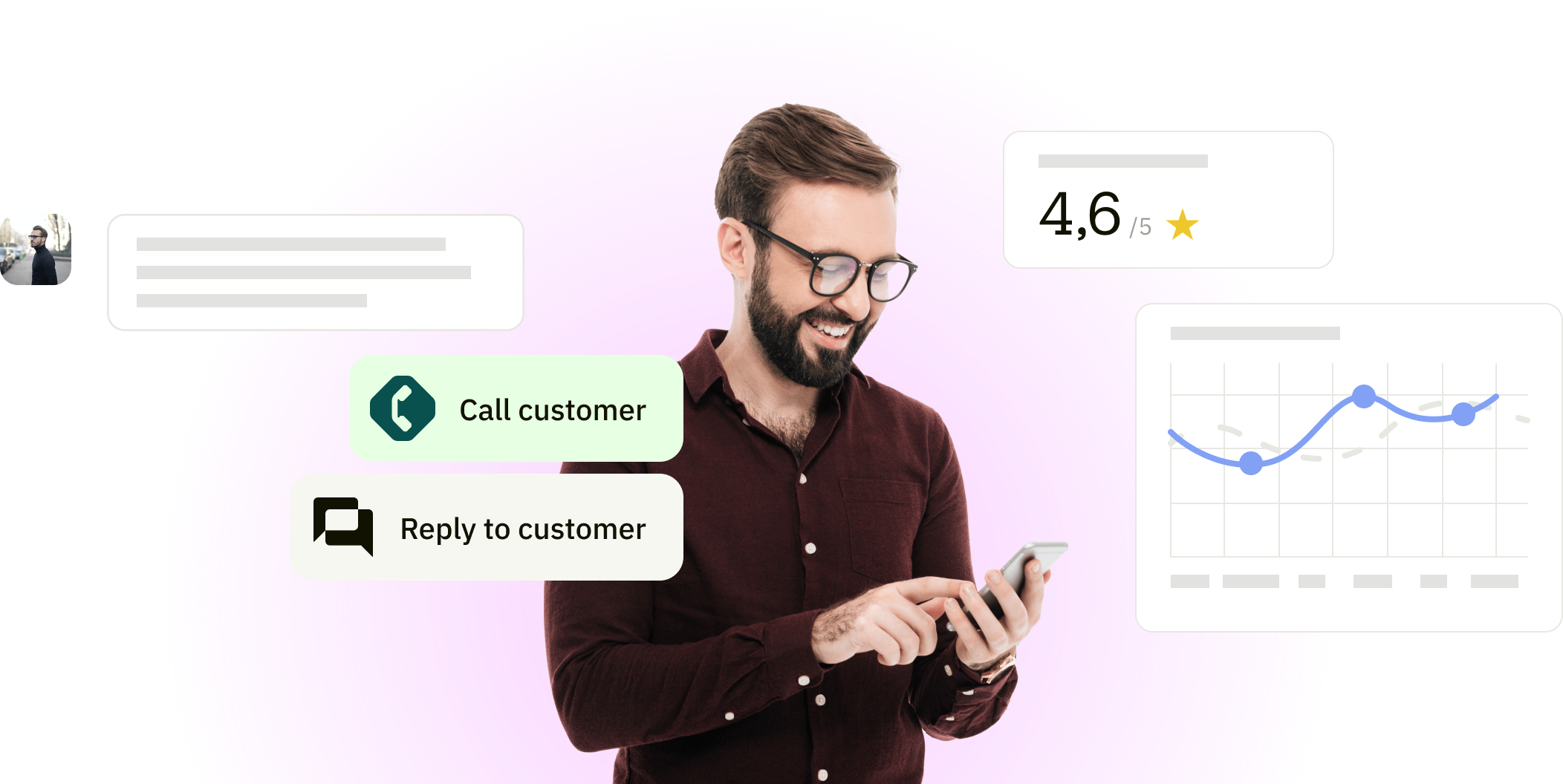 Better interaction, higher satisfaction
Discover a platform designed to connect teams and customers on a daily basis. So you can deliver the operational excellence expected by your customers, surprising them with a human touch to stand out.
Contact
Upgrade and modernise your business-to-customer interactions through advanced integrated instant messaging.
Explore